After making some key free agent signings, finessing the contracts so the cap hits aren't huge this season, the Denver Broncos have $12.49 million in salary cap space remaining for 2019.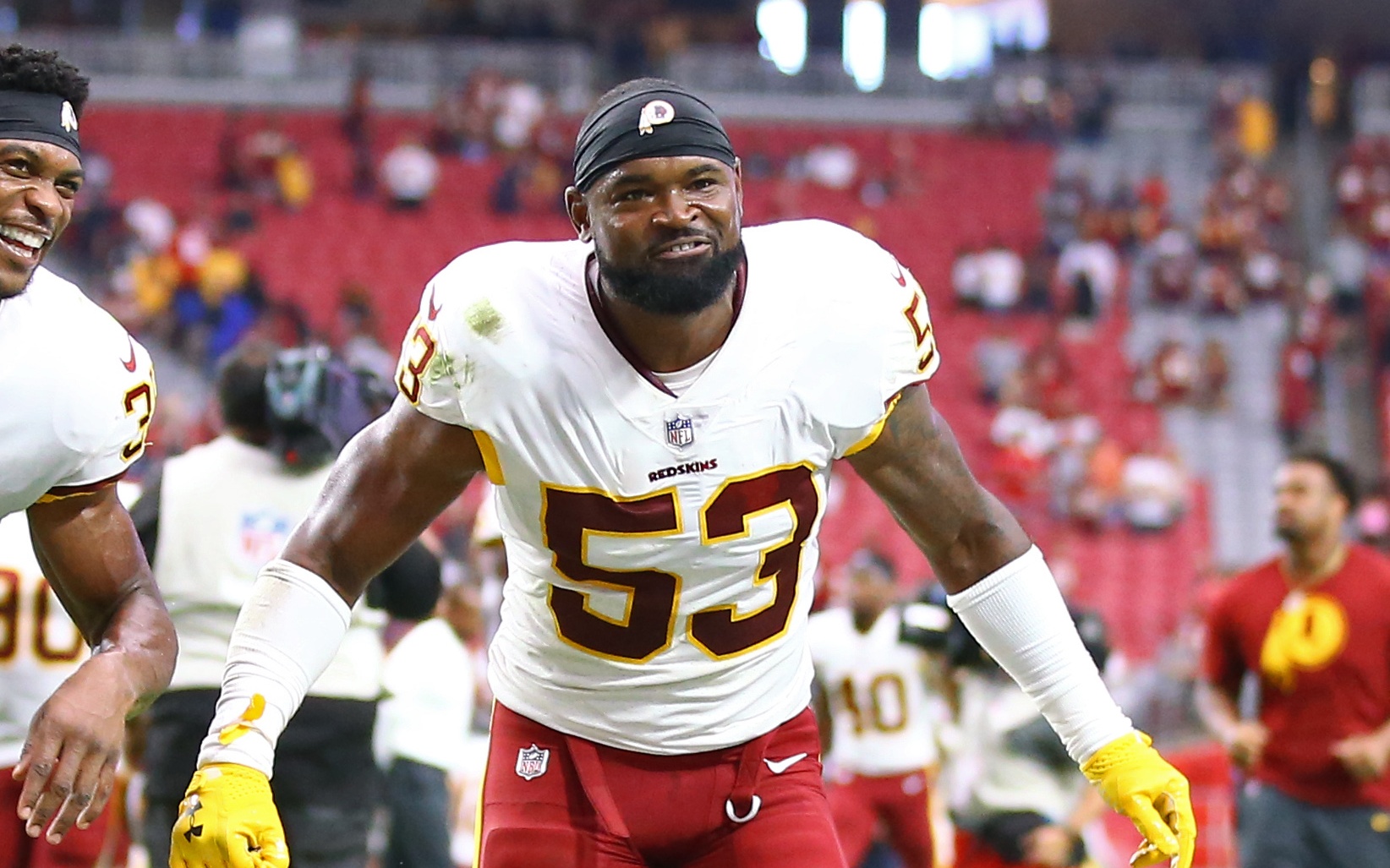 That, per the NFLPA's official numbers which include the Kevin Hogan signing and Jeff Heuerman's $3.2 million hit on his new deal.
But, don't let that $12.49 million number fool you; the Broncos will need around $8.3 million to sign their draft picks next month, meaning they have about $4.1 million to play with.
Kareem Jackson is an undoubted starter and definite star at cornerback opposite of Chris Harris Jr., and his $6M cap hit was less than expected. Likewise with Ja'Wuan James, who will make much more in the following years, but only costs $8M against the cap this year. And Bryce Callahan will give Denver three star cornerbacks, something not seen in the Mile High City since 2015 and that Super Bowl 50 win.
So, with some voids remaining — at inside linebacker, guard and safety — who are some players the Broncos may be looking at signing with that $4.1 million?
Linebacker
The field of free agent linebackers isn't incredibly deep. In fact, the best one available may be Brandon Marshall, formerly of the Broncos.
After him, there's Zach Brown, who played the last two years with the Washington Redskins. Brown played in 12 games in 2018, with 97 tackles, two forced fumbles and one sack. And, while Brown isn't a household name, he did enjoy a superb season; Pro Football Focus ranked him as an 89.2 overall, the third-best inside linebacker in the NFL.
Brown excelled both in the run and pass game in the best year of his career. He had 45 stops at the line or behind the line of scrimmage in the run game, earning an 84.1 run defense grade, the sixth-best among linebackers last season. And his coverage grade of 84.4 was seventh-best, which is an area the Broncos need desperately after being sliced and diced by tight ends all last season.
However, last year the 'Skins paid him nearly $6 million, including a $4.5 million signing bonus, so he'd have to take a bit of a pay cut to play for the Broncos.
Josh Bynes, formerly of the Arizona Cardinals, is another, less flashy option than Brown. He started 11 games last year for the red birds with 75 total tackles and two sacks on the season, earning a 75.8 overall defensive grade. Last season's $1.9 million deal was his most ever, meaning Denver could likely easily afford him, even though he would bring less excitement than would Brown.
Safety
Safety was an exciting positional group, with so many huge names becoming free agents this year. However, the Broncos stayed pat — to this point — happy with Justin Simmons and Will Parks as the starters, it would seem.
But, if they're not fully sold on Parks, Denver could possibly still sign a safety.
Jahleel Addae is a name which could surface for the Broncos; he started all 16 games last year for the Chargers with 75 tackles, one interception and one sack. However, Pro Football Focus' grades weren't kind. He was graded as the No. 76 safety at a 60.1 overall grade, while Parks earned a 74.0 grade.
Then there's Marcus Gilchrist, another AFC West foe formerly of the Raiders. Despite his three-interception season last year — with 58 total tackles — PFF graded him at 54.5 overall. So, he doesn't seem to be the answer, either, unless they think Ed Donatell could coach either of the aforementioned veterans up.
Considering the free agent strong safeties still unsigned, and Parks' perceived upside, it seems even less likely the Broncos will sign a safety and more probable they'll see if Parks can continue to improve.
Guard
T.J. Lang is undoubtedly the big name here, but he's going to command way more money than Denver will have to pay him.
Behind Lang, there are guys like Andy Levitre and Josh Sitton, each veterans but both of them were injured last season, seeing action in a combined three games. Each of them have been considered top-tier guards in the past, but the Broncos would have to be sure they could regain that form after injury to take a flier on either of them.
Matt Slauson is yet another one of those veterans who could be signed for relatively cheap, but sustained a season-ending injury last season.
One possibly enticing prospect is Ryan Groy, who can play both center or right guard, as he did last year for the Buffalo Bills. Groy earned his worst grade (46.7) of his career last season, but if the Broncos think Mike Munchak could make him back into the player he was in 2016, he may be worth a flier.